..…Investors to build pipe mills for $2.8bn AKK project
By Michael Eboh
The Nigerian National Petroleum Corporation, NNPC, Monday, disclosed that a large number of Nigerians would be involved in the planned revamp of the country's three refineries in Port Harcourt, Warri and Kaduna states.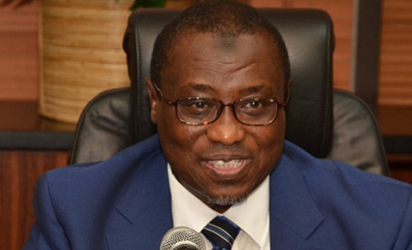 Speaking at the 2018 Technology and Innovation Expo in Abuja, organized by the Federal Ministry of Science and Technology, Group Managing Director of the NNPC, Mr. Maikanti Baru, also stated that foreign contractors involved in the construction of the $2.8 billion Abuja-Kaduna-Kano (AKK) pipeline project would be required to build pipe mills in Nigeria.
Baru, who was represented by the Chief Operating Officer in charge of Refineries at the NNPC, Mr. Saidu Mohammed, stated that already, the Federal Government had started the training of Nigerians that would be expected to play major roles in the revamp and management of the three refineries.
He noted that the revamping would create a number of job opportunities for Nigerians, as all the major scaffolding works, crane operations, as well as the crucial engineering, procurement and construction services would be carried out by local engineers.
He said, "A lot of Nigerians would be involved in the refineries revamp. As a matter of fact, up front, we have already started training Nigerians in the interim that would eventually man these places. The core thing about revamping the refineries also goes to say that all the facets of engineering, procurement and construction, Nigerians have to be involved.
"Of course they cannot do the revamping anywhere else but in Nigeria. All service providers from cranes, scaffolding, among others, would all be provided by Nigerians. There is a tremendous amount of jobs to come through this revamping. And after the revamping, we expect that a lot have to be done to ensure that the input that is required to continue to make these refineries survive, are provided by Nigerians."
On the $2.8 billion AKK pipeline project, Baru stated that the contractors in the project had been told that importation of line pipes would not be allowed until all the capacity of existing pipe mills in the country is filled.
He said, "First of all the engineering is domiciled here, no doubt about that. When you come to the procurement of big projects like the Abuja-Kaduna-Kano Pipeline, the main input is the line pipes. What we have done to drive the Nigerian Content agenda to make sure that until we fill the capacity of the existing mills in Nigeria we cannot import line pipes.
"Those who are coming to build this pipeline, has it in mind that at the end of the day, they may have to come with their mills together, to manufacture the line pipes right there. And for the other area of services, Nigeria has already achieved a lot. We are in the construction. Majorly, Nigerians construct the line pipes and Nigerians do all the pre-commissioning and commissioning services. Nigerians are also there in the maintenance in gas pipelines because we are going there and we are marching forward."