By Chioma Obinna
The National Agency for Food and Drug Administration and Control, NAFDAC, has rejected recommendation by Governor Nasir el-Rufai-led reform panel's proposal to move drug matters presently on the Exclusive List (item 21 of part I of the second schedule of the 1999 Constitution) to the concurrent list.
In a press statement signed by the Director- General of NAFDAC, Prof. Mojisola Christianah Adeyeye on the proposed decentralisation of drug regulation in Nigeria, the agency declared that such recommendation portends great danger for the nation.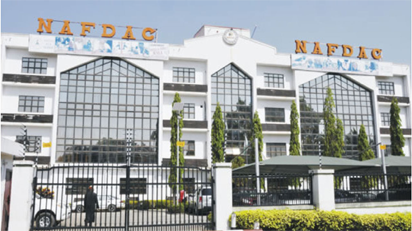 According to Adeyeye, the reasons for placing drugs and poisons on the exclusive legislative list by countries are to ensure firm control on drugs and drug-related matters by the Federal Government.
Cautioning further on such moves, she said other reasons for placing drugs and poisons on the exclusive legislative list by countries was to ensure prescription and enforcement of grades and minimum standards of quality for drugs and drug products and prevention of drug misuse and abuse by central regulatory control on substances of abuse.
"It also ensures the protection of patent rights for innovators of medicines to prevent infringement and promote data exclusivity; entrenchment of a rational and properly structured drug distribution system; enhancement of compliance with Trade-Related aspects of Intellectual Property Rights (TRIPS) agreement and strengthening of regulatory mechanisms in line with globalization and medicines regulatory harmonisation.
"No nation ever compromises the well-being of its citizens by way of liberalising and decentralising medicine legislation.  A thorough analysis of global best practices showed that where regulatory controls are placed on the exclusive legislative list, the prevalence of counterfeiting and other drug-related vices are at the lowest ebb.
Adeyeye further explained that the nation has over the years put in place several policies and measures to ensure drug security and improve healthcare delivery in the country.
"Some of these measures include a national Drug policy which is targeted amongst other objectives to make available at all times to the Nigerian populace adequate supplies of drugs that are effective, affordable, safe and of good quality.
"The country is also putting a lot of effort to strengthen administrative, legislative, and regulatory controls of the importation, exportation, manufacture, procurement, storage, distribution, supply, advertisement, sale and use of drugs in tandem with global best practice as obtained all over the world," she stated.