….. Challenges APC to name convicted PDP members
By Dirisu Yakubu
ABUJA-The Peoples Democratic Party (PDP) has dismissed the list of alleged "looters" published by the federal government on Friday as hollow and laughable.
The party described the list as an extension of federal government media trial and challenged it to come up with names of its members against whom the federal government had secured convictions.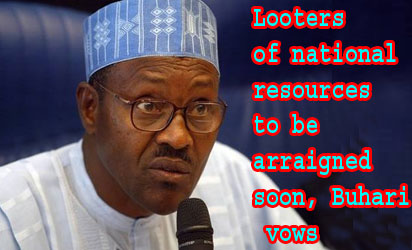 PDP National Publicity Secretary, Kola Ologbondiyan, in a statement Friday said the list issued by the Minister of Information, Alhaji Lai Mohammed, only goes to show that the All Progressives Congress (APC) and the Presidency have no prove of corruption against the PDP.
"The Buhari-led federal government has manifested its frenzy by going after matters that are in court and in which none of the persons have been convicted, thus betraying their wickedness and desperation to mislead the public, the court and divert attention from the heavy looting involving their members.
"We are not in doubt that the individuals he has mentioned will take their legitimate stride and pursue appropriate action in the court.
"However, attacks on individuals who are members of our party, does not in anyway detract from the fact that the PDP, as a political platform, is not a party of corruption.
"It is unfortunate that the APC and its government under whose watch horrendous sleazes are happening on daily basis and a government that has failed to fulfill the littlest of its campaign promises, can spend a wholesome three years searching for flimsy allegations to discredit our party and its members.
"This is a government that is yet to account for $26 billion (N9 trillion) stolen through corrupt oil contracts in the NNPC, N1.1 trillion worth of crude diverted to service APC interests, N18 billion Internally Displaced Persons (IDP) intervention fund stolen by APC officials, including their former Secretary to the Government of the Federation (SGF), Babachir Lawal, the N10 billion National Health Insurance Scheme (NHIS) for which members of the Buhari cabal were indicted as well as the Mainagate, where the APC government recalled and reinstated an individual indicted for scam running into billions of naira.
"This is in addition to cover provided for serving ministers indicted for corrupt enrichment, among whom is a prominent former APC governor from the South-South, who was indicted by his State for stealing billions of naira to fund President Buhari's campaign in 2015," the statement read.