ABUJA— Chairman of Independent National Electoral Commission, INEC, Mahmood Yakubu, yesterday said he had passed the stage where he can be intimidated.
Yakubu, who stated this in a chat with The Interview, vowed not to bow to pressure.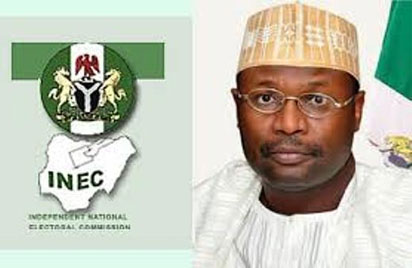 He said this in light of concerns about voter registration and accusations by politicians that INEC could not be trusted to conduct free and fair elections.
Recently, Governor Nyesom Wike of Rivers State said the report of under-age voting in Kano had damaged confidence in INEC.
But Yakubu said the ruling All Progressives Congress, APC, and the Peoples Democratic Party, PDP, have been making uncomplimentary comments about the commission.
He said: "I have passed the stage where someone can intimidate me to do what is wrong. I have passed that stage, where I can be intimidated, with due respect. And the real test is in what we have done (178 'mini' elections) so far. The most interesting thing for me is that both parties accuse us equally. So, that means we are doing something right."
He also said he had never faced any pressure from the presidency, or any other quarters, to bend the rules.
On the Kano underage voting, the INEC chairman said: "These are elections that are not the legal and constitutional responsibilities of INEC. There are legal entities that conduct local and government elections in this country."