Gov. Oluwarotimi Akeredolu of Ondo State has pledged more women friendly programmes and policies to guarantee equal right in all spheres of life to reduce gender barriers facing women in the state.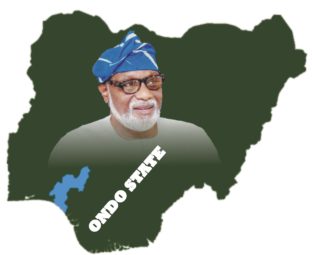 Akeredolu made the pledge on Thursday during the 2018 International Women's Day celebration in Akure.
The governor was represented by Dep. Gov. Agboola Ajayi.
"As a forward looking state, we have chosen our theme for the celebration to be "Progress for progress" as we continue to press further," he said.
The global theme for this year's celebration is "Challenges and Opportunities in Achieving Gender Equality and the Empowerment of Rural Women and Girls."
He assured women in the state that his administration would remain committed to increasing their welfare and interest.
Mrs Omowunmi Olatunji-Edet, Commissioner for Women Affairs and Social Development, said the ministry had packaged activities to mark the event.
The programmes she said include, lectures on the theme, empowerment and sensitisation of women geared toward strengthening the resolve of women to contribute their quota to the development of the state.
Omowunmi-Edet commended Akeredolu for being gender sensitive in the area of appointment of women to positions of responsibility, a development she described as the fulfillment of the governor's promise to women during 2017 International Women Day.
According to her, the governor has put in place gender friendly policies and programmes through which women, girls and the less privileged can be empowered, both in the short and long term.
She said the policies and programmes would also guarantee equal access to both formal and informal education and skill development opportunities.
Mrs Betty Akeredolu, wife of the governor, said the event called for the need to eliminate discrimination against women, and focus on helping them gain full and equal participation in the global development.
"Men and women, girls and boys should be given equal rights and equal opportunities to ensure progress for all
"Women are key agents in achieving the transformational, economic, environmental and social changes required for sustainable development.
"We must also entrench universal support for women in challenging poverty, reducing hunger and building healthier societies," she said.(NAN)