By Ebun Sessou
THE former governor of Anambra State, Mr. Peter Obi has advised students of Christ the King College, Ijebu Ode and those of Girls' Secondary School, Agulu to focus on their education, telling them that "education is the greatest weapon to liberate people and society from ignorance, slavery and prepare them for competition in the world." Obi said this while celebrating "My Freedom Day," with them.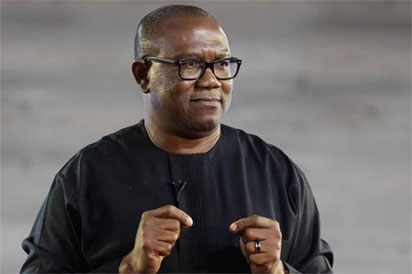 In his separate addresses to both schools, Obi who requested they remember Chibok and Dapchi girls in their prayers, ascribed those anti-social and grievous ills taking place in the society as "borne out of lack of functional education that would have taught those engaging in such that it is suicidal destroying one's society."
Obi  called on the students to "always be of good behaviour and to choose reputable men with track record of achievements and decency in both public and private lives as role models."
The high point of both visit was the presentation of 1million Naira   cheque each to the two schools to support them in their infrastructural improvement.
" My Freedom Day", celebrated yearly  on the 14th of March, is a CNN creation, to sensitise students on the importance of education as a veritable vehicle to fight slavery.