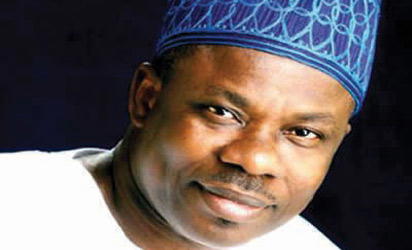 Gov Ibikunle Amosun
By Emmanuel Okogba
Residents of Itele/Awori community in Ogun State have appealed to the state governor, Senator Ibikunle Amosun, to remember their community as he distributes the dividends of democracy to the people of the state.
This was made known at the monthly meeting of all the Community Development Associations (CDAs) in the area held recently. Speaking on some of the challenges facing the community, the Community Development Committee (CDC) chairman of Itele/Awori Area Development Committee, Prince Olatunji Abdulrazaq Onolapo said absence of road remained the major problem of the community among others.
He noted that electricity used to be a major problem in the area until residents pooled resources together and tackled it. "We used to have electricity problem, until 2014, when we fixed it through communal efforts. As at 2015, we have spent about N700 million to bring electricity to the entire community. Every individual CDA embarked on the electricity project, including the purchase of transformers, poles, cables and everything. We were connected to the national grid in September 2014, and until then we did not have light in the community," he said.
On what the community needs, he said: "Our major priority now is road. We also need additional transformers, but most importantly, we need roads. You can see that all the CDAs are involved in gutter construction. We excavate sand from the gutter and use them to fill the road; so that they could be passable".
We have spent over N4 million between December last year and January this year to construct the road from Ayobo to Itele.
"We are calling on Governor Amosun to come to our aid. We are pleading with him not to forget his promise."