By Nwafor Sunday
The Governor of Ogun State, Mr. Ibikunle Amosun has on Tuesday reeled out his administrations achievements in the state.
Speaking at the states Investors Forum in Abeokuta on Tuesday, the governor said that his administration has reduced unemployment to a minimal percetatge.
In his words, "I am sure since we have been there we have created more than 500,000 jobs for our people.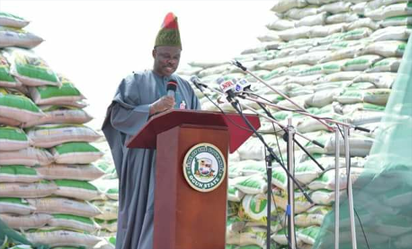 "I am not talking about liberal jobs. These are jobs that people can begin to plan and say this is my life, I want to build this", he said.
Listing more of his achievements, Amosun said, "There cannot be any development if the infrastructures are not there. Now that infrastructure is there, and security is there, all of those businesses, entrepreneurs, investors, everybody is coming to Ogun State.
"It is when they come that we will now begin to say we are now creating wealth, employment for our people. Look at what Unilever is doing. The last time I went there in 2014, they said their new plant would employ 1,500 jobs in three shifts.
"By the time you add the drivers, we are talking about 5,000 (jobs) in one outfit. People will not know but we are putting pen on paper."
Also addressing issues surrounding climate change, Amosun said that the state was mindful of the effect of cutting down trees without replacement.
Accoding to him, "We are collaborating with Lafarge. Lafarge has this cooperation with the United Nations. So we are part of it and they are trying to preserve Aworo forest where they are trying to plant 100,000 trees", he finally said.