The Governor of Abia, Mr Okezie Ikpeazu, on Monday in Umuahia launched free antenatal care programme to improving the healthcare delivery system in the state.
Ikeazu said at the occasion that the state government was committed to improve the healthcare delivery system in the state.
He said that the government would continue to improve the healthcare delivery system of the state by ensuring that the medical equipment was maintained and function effectively.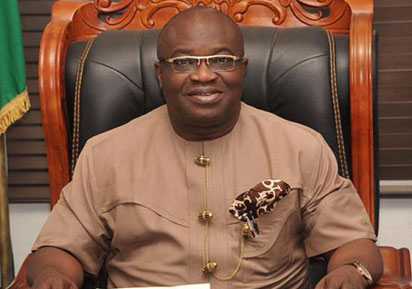 Ikpeazu, however, urged pregnant women in the state to maximise the opportunity of health facilities provided by the state government to reduce maternal mortality and morbidity rate.
Dr John Ahukanna, Commissioner for Health, said that about 400 Primary Healthcare Centres (PHCs) in the state would receive the medical equipment.
Ahukanna also said the equipment include accustom, Sphygmomanometer, Littman  Stethoscope, adult weighing scale ,children weighing scale ,thermometer, cord scissors and medical examination lights.
"We are optimistic that comprehensive implementation of the programme will reduce maternal and child morbidity and mortality as well as impacting positively on the lives of the public,'' he said.
Mr Chidiebere Nwachukwu, Chairman of Umuahia North Local Government Area, said that the initiative would ensure that primary healthcare centres were put into maximum use.
Nwachukwu added that the execution of the free antenatal care service by the present administration would improve the health of the public in the state.
Dr Chinagozi Adindu, Executive Secretary, Abia Primary Healthcare Development Agency, said that the programme was aimed at achieving healthy pregnancy and safe delivery by women.
Adindu urged all the pregnant women across the state to access the programme.
NAN