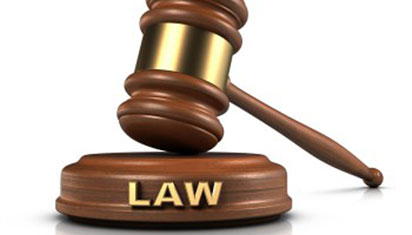 court
By Dirisu Yakubu
A High Court of Justice sitting in Ogwashi Uku, Delta state has set aside the expulsion of two students of Novena University, Ogume.
In fundamental rights enforcement suit no: O/M/9/2017, the duo of Comrade Uchenna Nworgu and Mr. Nolly Egeonu had approached the court challenging the University's decision to expel them.
It would be recalled that the students were sometime in 2013 wrongly alleged to have intimidated a fellow student, a development that forced the university to expel them. The duo however said the institution did not give them fair hearing before proceeding to expel them.
The students who had already completed their various programmes, on receipt of the news of their expulsion attended their school only to be barred from entering the campus by security personnel of Novena university and on their way back home got involved in a ghastly motor accident that caused a serious spinal cord injury that has made Mr Nolly Egeonu bedridden since then.
Delivering the judgement, Hon. Justice K. Okpu declared the expulsion null and void and without effect and ordered the University to immediately reinstates them with full rights and privileges as students of Novena University.
Acknowledging the judgement, Human Rights Activist and Counsel to the Applicants, C.J. Odogwu Esq hailed the verdict as a vindication of his clients, stressing that indeed the court is the last hope of the common man.
One of the parents, Mrs Nworgu tearfully recalled the tortuous ordeal occasioned by the expulsion and described the judgement as a sign "that God's words would always come to pass even when mere mortals tend to doubt", and urged the university management to continue to stand for due process, truth and justice.