DearBunmi,
My four-year-old daughter mentioned something to me about a 'second mummy' her daddy was talking to at her nursery school. It turns out my husband has been texting the woman and has even met up with her a few times. Are they having sex too?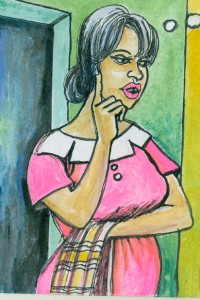 Maybe they're having a full affair.
I am so upset I can't believe he's been spending time with her in front of our daughter. How do I confront him about this?
Amaka, by e-mail.
Dear Amaka,
You need to ask him, but don't let your imagination run away with you.
Let him know what your daughter said, then give him chance to explain.
He must know that if he was meeting another woman with your daughter, it would get back to you.
It's important you know the full truth before you decide what to do.
Stay calm in the meantime.