By Onozure Dania
Lagos—Justice Sedoten Ogunsanya of a Lagos High Court, sitting in Igbosere has sentenced an apprentice barber, Samuel Edet, to 42 years in prison for robbery.
Justice Ogunsanya convicted Edet of robbing an aluminum technician, Adewale Elelo, of his Nissan Pathfinder on February 21, 2012.
She sentenced him to 21 years imprisonment for conspiracy to commit robbery and 21 years for robbery.
The sentences will, however, run concurrently.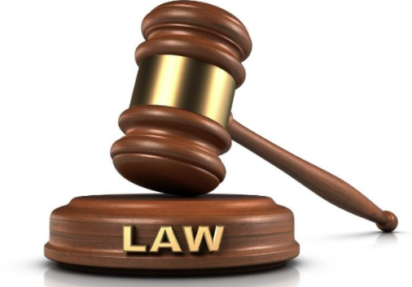 Edet, who hails from Akwa Ibom State, was arraigned on April 27, 2015, on a two-count charge of conspiracy to commit robbery and robbery.
The prosecutor, Haroun Adebayo, said the offences committed are punishable under sections 297 and 295(1) of the Criminal Law of Lagos State, 2011.
Edet had pleaded not guilty.
During the trial, Elelo said: "On June 15, 2012 at 11p.m., I was returning from church after a revival when, at St. Paul Street, along Agbado Road, leaving Toyin Bus Stop, the second street by the left, I saw a black SUV ahead of me and I began driving slowly.
"The car flashed its full headlights at me and I became afraid. He (Edet) alighted from the SUV and accosted me. He asked me to get into the boot of my vehicle, but I ran away and pressed a remote control that was in my pocket to immobilise my vehicle .
"I got to a Police checkpoint at Toyin Bus Stop and alerted the Police. The officers and passers-by came to my rescue and found the defendant in the car because the remote control had made the car immovable."
According to Elelo, Edet's accomplices escaped as soon as the crowd arrived.
However, Edet denied the allegations, describing himself as victim.
Edet said: "I was looking for a shop or work when I saw people running and shouting 'thief.' I was then arrested and taken to the Special Anti-Robbery Squad, SARS, where the Police wrote on paper and asked me to sign."