By Emman Ovuakporie
ABUJA-DISTURBED by the diversion of N63.2billion from the coffers of the Nigeria Social Insurance Trust Fund, NSITF, Members of the House of Representatives on Tuesday mandated the Committee to probe the matter.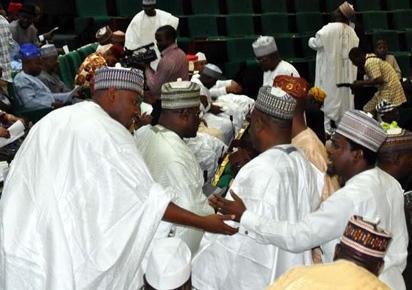 The Committee will also probe why till date the board of NSITF and boards of of other agencies have not been inaugurated.
This develioment was however sequel to a motion promoted by Rep Ossy Prestige, PDP, Abia under matters of public importance.
In his submission, Rep Prestige said"this my motion has two fronts, the first front has to do with the diverted fund while the other front deals with the non-inauguration of the NSITF board. Details soon….
Subscribe for latest Videos