By Emem Idio
YENAGOA—HUNDREDS of Bayelsa State residents  yesterday, took to the streets of the state capital to stage a peaceful protest to the operational office of Port Harcourt Electricity Distribution Company, PHEDC, over two months power outage.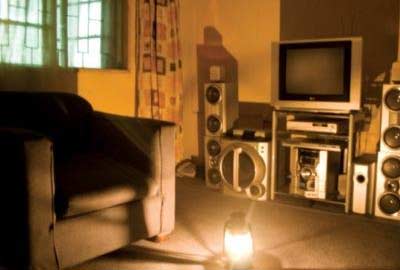 The protest, which was organised by a coalition of Civil Society Organisations, CSOs, was coordinated by the state branch of the Civil Liberties Organisation, CLO, in collaboration with Ijaw Youth Council, IYC, Niger Delta Self Determination Movement, NDSDM and the Environmental Rights Action, Friends of the Earth Nigeria, ERA/FoEN.
The protesters, mainly youths, wielded different placards with various inscriptions, such as  "Enough of darkness in Bayelsa," "No light no billing," "We say no to blackout and over estimated bills in Bayelsa," among others.
Addressing newsmen and officials of PHEDC at the operational business office of PHEDC on  Isaac Boro Expressway, state chairman of CLO, Chief Nengi James, lamented the power situation in the state, regretting that the state has been in darkness since December last.
His words: "You will agree with me that Bayelsa State and its environs have been experiencing epileptic power supply since part of December till date.
"To commemorate the World Non Governmental Organisations, NGOs Day, we are using this opportunity to register our grievances over the power situation in the state to the whole world today."
In his remarks, chairman of Ijaw Youth Council, IYC, Central Zone, Tare Pourri, said it was regrettable that was only in Bayelsa State that this thing was happening, adding: "Bayelsa state has been thrown into total darkness, yet the company keeps forcing residents to pay for the light they have not consumed through overestimated bills by fraudulent light committees but we are giving PHEDC two weeks to begin the process of installing prepaid metres in households.
"They must immediately restore power supply to all houses. We will not come back for this negotiation, if they are not ready to do the needful, they should park and leave Byaelsa State because there are other companies willing to take over this business from them."