By Oboh Agbonkhese
THE general elections of 2019 will be about the citizens taking back the country from those that have turned it into a private estate.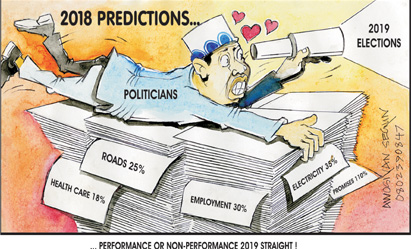 This was the position of Mr. Jaiye Gaskia, a presidential aspirant in the forthcoming 2019 elections, who spoke to journalists at Environmental Rights Action, ERA, roundtable on water privatisation in Lagos State.
According to Gaskia, "the political parties we have today are owned by individuals called stakeholders. So the people must take back the country by actively getting involved in politicking.
"Even the coalition by statesmen such as Olusegun Obasanjo, are simply to ensure a smooth transition from one member of the elite class to another, as they are scared that non-performance will make the people choose outside the 'ruling class'."
Gaskia, the Convener of Take Back Nigeria, which he described as a movement and not a political group, said the electorate must, through the voters' cards, ask politicians to answer for their failed promises.