IN order to ensure that more Nigerians enjoy the benefits of a digital eco-system that is mobile centric, Sterling Bank has partnered with telecommunications giants 9Mobile and Solo Phones to introduce a contract smartphone pre-bundled with mobile plans to new and existing customers of the Bank.
Speaking at a press conference to announce the partnership, Executive Director Retail and Consumer Marketing, Sterling Bank Plc, Grama Narasimhan said the partnership reflects the bank's commitment to delivering value to its customers. Mr Narasimhan said the bank will continue to be in the business of making valuable partnerships with key stakeholders to deliver value to its customers as well as banked and under banked Nigerians.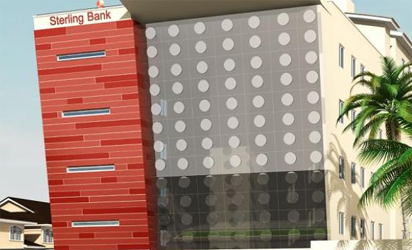 "At Sterling Bank, we will always put the customers first, as they are the reason why we continue to seek valuable partnerships that will translate into making the lives of our customers easier".
He disclosed that the contract package allows the customer enjoy a very attractive monthly mobile bundle plan (Voice +SMS+ Data plan + Social media+ Recharge bonuses) in addition to a SOLO Aspire 4 smart mobile phone and the minimum period for the contract is twelve months.
The Chief Marketing Officer of the Bank, Mr Henry Bassey further noted that the bank will continue to be at the forefront of seeking valuable partnerships that will enrich the lives of customers. "At Sterling Bank, our customers will always come first, that is why we always design solutions that will translate into value for them".
Bassey further noted that this alliance with 9Mobile and Solo Phone is a testament of the bank's commitment to ensuring that every Nigerian is availed the opportunity to own a smart phone with all its attendant benefits which include insurance cover, 90 minutes of call time, SMS, Social plans & free 1.5GB data.
Also speaking at the event, the Director of Enterprise Segment for 9Mobile, Mr. Plato Syrimis expressed the delight of his organisation to be part of a partnership that will increase smartphone penetration and its benefits to Nigerians who ordinarily cannot afford to pay the lump sum that is required to acquire these devices.
"This partnership has made it possible and affordable for anyone to go into a Sterling Bank branch, pay a deposit of N10,000 and walk out with the latest smartphone device.
Furthermore, the customer will enjoy monthly voice minutes, data and freebies pre-bundled into the 9mobile SIM attached to these devices."