By Peter Duru
THE National Drug Law Enforcement Agency, NDLEA, has appealed to traditional rulers to join the fight against the use of illicit drugs and substances by admonishing their subjects over the cultivation and consumption of such substances in their domains.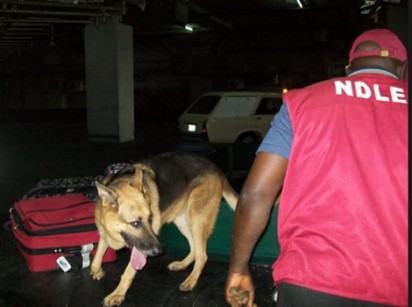 The Benue State Commander of NDLEA, Mrs. Florence Ezeonye, who made the appeal in Makurdi while reeling off the achievements of the Command in the last one year, said the cooperation of traditional rulers will go a long way to boost the fight against the cultivation of cannabis sativa in rural communities.
Mrs Ezeonye said: "I, therefore, appeal to traditional rulers to admonish their subjects to help security agents clean up their domains because the menace can only be fought successfully with the cooperation of all.
"Of serious concern to us is the fact that our operatives usually get attacked in the course of doing their legitimate duty in places like Ushongo, Chitto, Otukpo lcho, Mbamena and a host of other places.
"We appeal to traditional rulers to also assist us check these developments in their domains."
Speaking further on the growing cannabis sativa business in parts of the country and the recent confiscation of over four tonnes of the illicit drug in Benue, Mrs. Ezeonye, said a cartel was behind the Indian hemp business.
She said the truck conveying the illicit drug took off from Benin and was heading up north with a brief stopover in Benue state for business when the consignment and the conveyors were arrested.
"We got them easily because we were on their trail and finally got them where we wanted them at Aliade in Gwer local government area of the state.
"The fact of the matter is that it takes an organised set up to be able to compress cannabis sativa into tablets because you can only do that with machines which makes it easier to haul from one place to the other without detection.
"We are still investigating the matter and all efforts is dedicated to cracking the syndicate that is responsible and I can assure you that we are making progress in that direction."