England midfielder Jake Livermore will not face action from the English Football Association (FA) for climbing into the crowd to confront a West Ham fan in last week's Premier League match with his club West Bromwich Albion.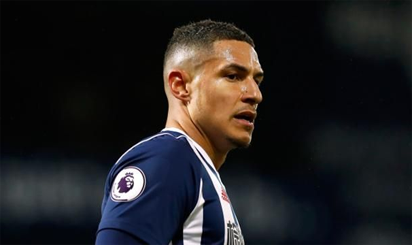 The spectator — who has been identified by the London club — provoked Livermore bad allegedly making remarks about his newborn son Jake Junior who died in 2014.
The fan was ejected soon after the incident whilst Livermore, who had just been substituted, had to be escorted down the tunnel.
The 28-year-old — who had the full support of his club over the incident — has according to the BBC been reminded of his responsibilities by the FA.
It is thought this relates to ensuring his safety and that of other fans by not going into a crowd.
West Ham intend to take swift action regarding the individual concerned, with a stadium ban being considered should it be proven he made the remarks.
Livermore tested positive for cocaine in 2015 but was not banned because the FA opted for clemency owing to "the unique nature of circumstances".
"It was a young human being who got lost in circumstances and didn't know how to react," he told the BBC in 2016.
AFP