The new Chairman of Igbo Etiti Local Government Area in Enugu State, Mr Malachy Agbo,  has expressed his determination to ensure  the transformation of primary education in the area.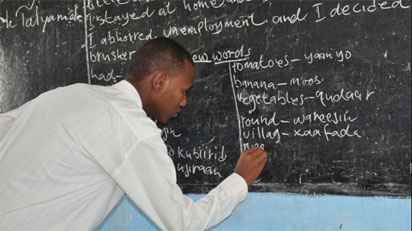 Agbo gave this assurance in an interview with newsmen in Enugu on Wednesday.
The LG chairman said that he would construct more  classroom blocks as well as provide infrastructure in most of the primary schools.
Agbo explained that his council would prioritise the replacement of  all dilapidated blocks of classrooms with new ones, saying that he would begin the renovation exercise with eight primary schools.
He disclosed that he would procure 5,000 desks and tables for pupils and teachers in 15 primary schools in the area.
According to him,  the council will construct boreholes in different communities early next year to make water available for the residents.
"My administration is sensitive to water reticulation; therefore, the council will make sure that every community in the Local Government is provided with potable water," he said.
NAN