By Chinonso Alozie, Owerri
A stakeholder in Imo state, Mr. Livinus Okwara, said Thursday, that the Igbo should support President Mohammadu Buhari for 2019 general election, adding that after Buhari the Southeast zone will produce the next President.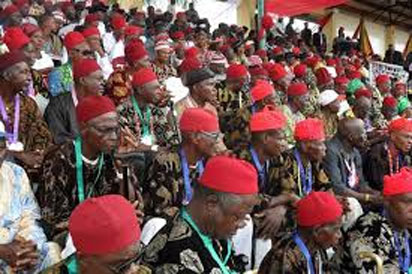 He was reacting to a statement by the former President Olusegun Obasanjo, where he called on Buhari not to contest for re-election in 2019.
Okwara said: "Seriously, our people should be wary of this man. I don't even know the type of animosity he holds against us. I want to tell you that Obasanjo is not concerned about the progress of Nigeria; all he is doing is to continue his grip on the affairs of Nigeria.
"The ruling All Progressive Congress, is the surest and fastest way to getting the presidency of Igbo extraction, as anything outside this could truncate the dream of an Igbo man presiding over the affairs of the country in 2023.
"Since the advent of democracy, Nigeria has been grappling with multifarious challenges and wondered why Buhari would be given only three years to tackle in one fell swoop, all the challenges confronting the country.
"This is the only man who means well for the people of this country."