Ado-Ekiti—GOVERNOR Ayodele Fayose of Ekiti State has described the killings in Benue State by suspected herdsmen as  high level terrorism and ethnic cleansing.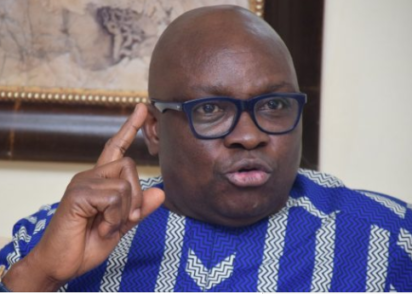 Fayose, who said: "What is happening in Benue and other middle-belt states is more than a strive between herdsmen and local farmers", called on the Federal Government to put a stop to the unnecessary bloodshed.
He said: "Just now, we heard the news of the herdsmen attacking the camp of Mobile policemen, Mopol 13, in Benue, killing two officers and slitting their throats. Do you call people, who could invade the camp of mobile policemen in a guerrilla manner and overpower armed Mopol mere Fulani herdsmen?"
In a statement by his Special Assistant on Public Communications and New Media, Lere Olayinka, Fayose also berated former President Olusegun Obasanjo for keeping silent while Nigerians were killed by herdsmen.