By Dr Ugoji Egbujo
She sat. Then I sat. She looked around. I could guess her thoughts. We were in church. My church. She was once of the Roman Catholic. Then marriage took her to the Anglican church. The Pentecostal churches dwell on money a little too much she says.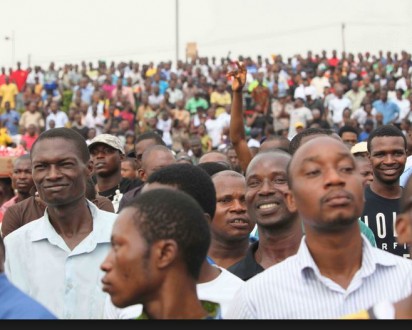 Last time she was around it was stewardship and accounts day. She frowned till the end.
Today church was heavy with Christmas. Christmas is happening only in Lagos, she whispered. I nodded. She wasn't frowning.
Then a girl walked in with dangling ear rings and sat in front of us. I froze. The girl turned round. I looked away.
She came in a long skirt and a righteous face. She didn't sit still. She was swaying to the Christmas carols. Her long hip hugging skirt was a 'see through'. And you didn't have to squint. Everyone invited to view an inner bumskirt that covered pretty little. Everywhere else was daylight.
Such a superfluous evil skirt.
Carols over. We sat. She switched her gaze to the roof. I braced for impact. She leaned in.
"Do you people let naked people in?"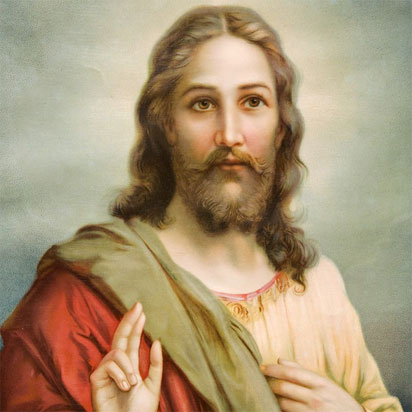 I straightened my face. Because any man seated behind that girl cannot pretend not to have been doused with a little unrighteousness.
The church is a hospital " I said. "We don't reject people here"
"It is not rejection!" she was deliberately audible now.
"She should be told that a church is not a night club. Her dressing is utterly ridiculous. No serious church should let her in"
I don't know how much that girl heard. She flipped her long hair more times than the censoring elderly woman beside me had hissed.
I wanted her to stop. But she didn't. How can anyone not be distracted here? She had her gaze on me. I wasn't distracted. But how could I tell her that I could stare at spectacle and be moved.
I have my way of warding off the devil.
I could just recall momentarily the mental files of the female cadaver I dissected in the anatomy class. Then all the voluptuousness fizzles away . Sometimes. Only sometimes. Humans are all cheesy fat and lumps of shit. It's not clean. But it can save you sometimes from the strangle hold of the enemy.
Church ended. She watched her walk away hugging and greeting men and women.
That means she is not new, She said.
I nodded.
We are guilty as charged. We should be the light.
By Dr Ugoji Egbuja
Warawara has come again. Yesterday he told me that woman is world's biggest fraud. I said Warawara, this is 2018. He said it's time we rescued young boys from the bondage that their ancestors lived, in folly.
I looked up at him. I sniffed the air. He wasn't drunk. He said I should help spread the message that there is nothing in it. That there is nothing in fat and curves. And nothing in painted lips and nails.
I said warawara you are going too far. He asked me why men fight over women. And why an old man would buy a house for a small university girl. Is it because of some scarcity or is it because of any uniqueness in substance. He said he knows why gold and diamond are desired and costly. But he doesn't know why anything that has over 3 billion versions and lies on the surface of the earth should cause wars!
I said warawara, ibiakwa.
He said I should imagine Samson and Delilah. And that I should note that the foolishness of Samson is not preached to young boys. Then that I should Imagine Bill Clinton and all his smartness and Imagine a nondescript Monica Lewinsky. He said men who have seen it all and turned it inside out should tell others that it's make believe.
He said there is no substance in women's beauty and the commotion it causes.
I said warawara I remember how you got to Oshodi one day and detoured to Ibadan. You called your Office in Ikeja to say you would be late. You took her all the way to Ibadan. She was waiting for a bus. But you thought she was too special to use a bus.
Warawara laughed hard . He mopped tears the laughter brought with the back of his hand.
And what came out of it? he asked me. He shook his head ruefully. He said he manipulated her into Kakanfo Inn. In three hours he was exhausted and feeling foolish. On his way back to Lagos he parked at the old Ibadan toll gate to ask himself some questions. You never listen! he barked at himself. You get too carried away! he struck the car's steering. There was nothing new in them! he shouted at passing cars.
There is nothing in the promise of curves and endowments.
I told Warawara the world would become too flat if it wasn't built around such elaborate folly. We were created to be that stupid. Otherwise how is it that billions of men for thousands of years have all succumbed to the same affliction.
Woman is not a fraud. Women are human beings. Men have turned them into sex objects. And women have played the role very well. That's the problem.
How else can you interpret libido and its blinding effect and pull on men.
I looked at Warawara again. I was convinced age was telling on him and giving him insights. I didn't ask him if alcohol was the second biggest fraud on earth. I would want him to discover that for himself too.