Coach Salisu Yusuf has said he believes his team will give a good account of themselves at CHAN 2018 in Morocco as he and his assistants have picked the best players including some exciting new forwards.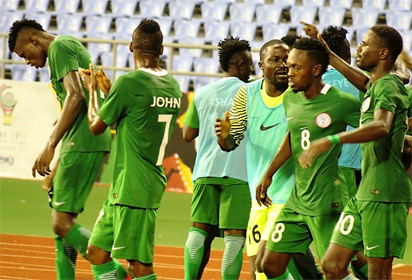 Yusuf announced a final 23-man squad for CHAN Tuesday night with as many as 10 players drawn from the team to the recent WAFU Cup in Ghana.
"We have done all within us to go with the best players available because we wish to give a very good account of ourselves in Morocco," the coach said.
"There were some players who will not be with us in Morocco due to injury or they have signed for clubs in Europe. But overall, this is the best team.
"We don't want to start talking about winning the trophy because besides your quality, you will also need some luck to achieve this.
"What I can guarantee is that Nigerians will be proud of this team."
Youngsters Sunday Faleye and Nura Mohammed as well as experienced Emeka Ogbuh have given the home-based Super Eagles options in attack.
"We certainly have more options in attack than we had at the WAFU Cup," said the coach.
"And I believe after a week of final preparations in Morocco, we will be ready to take on the rest of Africa at this level."
The team are due to fly out this week for final training in Rabat.
They begin their campaign on January 15 against Rwanda in Tangier.
Libya and Equatorial Guinea are also in their first round group.