Addressing journalists at the end of the meeting which lasted for five hours, Governor Ortom said the Agricultural Minister has a lot of explanation to do regarding government's decision to build cattle colonies.
He said until Benue State is sufficiently convinced about the new proposal, all cattle rearers in the state will have to ranch their cattle.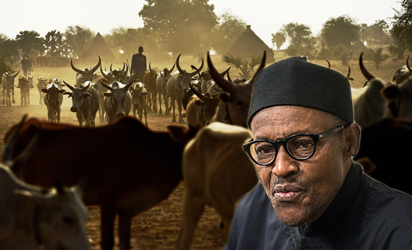 "We have an anti- open grazing law in Benue State. We are not sending anyone away. All herdsmen are allowed to be in Benue, but you must ranch your cattle. Now, if you see cows roaming about, those are rustlers and we will deal with them. Ranching is still the best form of cattle rearing. Until he (Ogbeh) is able to convince us, then we will look at the law and see whether we have to amend it," he said.
His Taraba State counterpart, Darius Isyaku also spoke in the same vein, added that the Taraba anti-open grazing law will be effective from the end of January.
"The anti-open grazing law is coming to effect at the end of this month. For now, ranching is still the best option and I intend to create several millionaires from this system because the young graduate who sells grass will make money and the herdsmen too will make money especially as we are looking at importing excess beef and also milk," he stated.