Argentine President Mauricio Macri said on Tuesday he hoped to be in Russia to watch matches of the 2018 FIFA World Cup, which kicks off this summer in 11 cities across the country. "I hope to come to the world football championship together with my daughter Antonia," Macri told journalists after his meeting in Moscow with Russian President Vladimir Putin.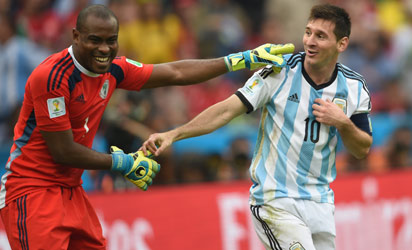 Argentina are grouped alongside Iceland, Croatia and Nigeria and President Mauricio Macri believes his country's national team will brush aside all opposition and top the group.
Indeed, he foresees Lionel Messi and his teammates in the final of the tournament in Russia.
He told journalists, "I also hope to come to the third final match as I hope that we (Argentina) will be playing in the final game."
Russia selected 11 host cities to be the venues for the matches of the 2018 World Cup and they are Moscow, St. Petersburg, Sochi, Kazan, Saransk, Kaliningrad, Volgograd, Rostov-on-Don, Nizhny Novgorod, Yekaterinburg and Samara.
The matches of the 2018 World Cup will be held between June 14 and July 15 at 12 stadiums  across Russia. Two of the stadiums are located in the Russian capital, Moscow.