…tearful Gov. Samuel Ortom urges President Buhari and FG to protect Benue people
BY PETER DURU
MAKURDI- No fewer than than 50 persons including nine members of the Benue State Livestock Guards have been reportedly killed in coordinated attacks on Tom-Atar and Umenge, Akor villages in Guma, Governor Samuel Ortom's home town and Ayilamo, Turan, Ngambe-Tiev in Logo local government areas of Benue state by suspected herdsmen.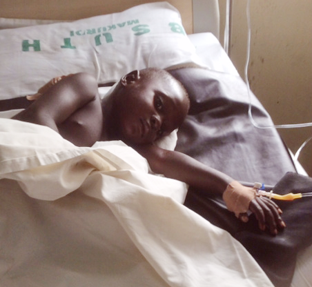 This is just as tearful Governor Samuel Ortom has called on the President Muhammadu Buhari and the federal government to protect the people of the state from blood thirsty herdsmen who are overrunning Benue communities.
The attacks on the communities which started late New Year's Day continued to the early hours of Tuesday living several persons injured, many homes razed, several persons unaccounted for and thousands of people fleeing their ancestral homes.
Vanguard gathered from a reliable source at Tom-Atar that over forty corpses had already been recovered from the three attacked villages in Guma local government while many were still missing.
Governor Ortom who summoned an emergency meeting of the State Security Council Tuesday morning to discuss the matter, told reporters that "from what we have heard, so many innocent people have been killed by these herdsmen.
"You would recall that I made official reports to the federal government about the intended invasion of Benue state by these herdsmen who claimed that they would resist the law. I have never seen where people would come out with this level of impunity.
The Governor who also visited the Benue State University Teaching Hospital to commiserate with the injured and those who lost loved ones said the development was unacceptable.
Ortom who was emotionally moved said "this is unfortunate, we are living in a country that is presumed to be our own. Security agencies in this country had been aware of the impending attacks and what you are seeing here is just a tip of the iceberg.
"From the report I have gotten so far what has happened is beyond what we are seeing here in Makurdi where some of the dead and injured are being brought for medical attention.
"So many people have been killed, houses razed and some of those killed had their throats slashed, eyes and private organs removed and killed like animals.
"At the moment the entire Logo and Guma and Gums local government areas have been turned into centres for refugees where people are running and fleeing for safety.
"You can imagine that innocent women and children and unarmed people were slaughtered in cold blood just for no reason all because they want to be law abiding. I feel sad about all this. Is this how we are going to continue?
The Federal Government and President Muhammadu Buhari must arise and give us protection to show that we are truly citizens of this country.
Though we will continue to urge our people to be law abiding but there is a limit that we can go. This is not fair, it is not right and certainly unacceptable." Ortom said as he fought back tears.
Meanwhile Dr. Gajir Tsoho of the surgery department of the BSUTH said over 30 injured persons had already been moved to the hospital for treatment including four year old boy Ushahemba Msuega who shot and in critical condition.
Meanwhile the state's Police Public Relations Officer, PPRO, Assistant Superintendent, ASP, Moses Yamu said the command had drafted men to the affected areas to keep the peace.
Subscribe for latest Videos