Renowned development economist and chieftain of All Progressives Congress in Delta State, Prof. Pat Utomi, has urged Deltans to forge a new understanding across the present artificial boundaries that exist in the state and work at a collective resolve to build a better state that will best serve the interests of the people.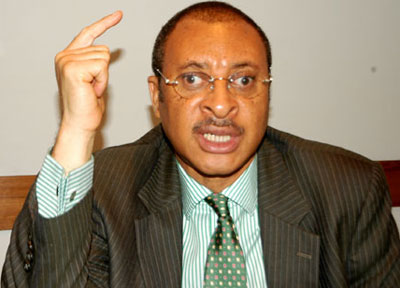 Utomi, in a New Year message made available to newsmen, stated that the beginning of year 2018 is a proper time for Deltans to have a sober reflection on the difficulties in the living conditions of the people. He noted that what should begin to agitate the minds of well-meaning Deltans is how the state got to the sorry situation it has become compared to less endowed states in Nigeria.
According to him, "Why is our state where it is and what can be done to salvage things? Not many will argue that our extant reality is appropriate or deserved. Poverty, incredible levels of unemployment, youth frustration and fading dreams mark our reality in Delta."
Comparing Delta State to less endowed neighbouring Anambra and Edo states which could have been worse off but are much better off, Utomi observed that "the story of Delta becomes more painful."
Pat Utomi, who is considering a run for the office of Governor of Delta State in 2019, attributed the arrested development of the state to a lack of the can-do spirit of former Bendel which is now lost because of newly contrived divisions.
He said: "In my view, the reason progress has stalled after the triumphs of the spirit of Bendel can be found in a few mindset problems that now endanger the future of our children, and portends anarchy if we fail to invest in the potential of our youth.
"One of them is that too many boundaries are being marked and demarcated by high artificial walls. Among them are extreme partisanship, extreme ethnic and geographic cleavage and extreme commercialisation of politics."
He added that the state cannot afford to continue to toe the path it is now taking if things must change for good, not only for today but for the next generation."
Utomi, however, encouraged Deltans to think more about finding solutions that can benefit them, and not to continue to engage in blame games.
"This is not a time for blame. It is the time for reasoning together so we can overcome the shame of our collective experience. The blame belongs to us all. What counts the most now is sober thinking about how new gains from 2018 can become our collective liberation," he said.
He, therefore, charged Deltans that as the new year begins, "let us enter 2018 with a mindset of overcoming  extremes which directly attack the idea of self-service and creates a parasitic relationship between people who are active in politics and government. The nature of this relationship, deliberately or inadvertently, focuses politicians on goals that take away from the common good and the things that bring progress to a people. We should therefore seek the face of the creator to enable us break these boundaries in 2018."
Subscribe for latest Videos