Mr. Shina Olukolu, the Commissioner of Police in Gombe State, has said that the police would ensure a peaceful yuletide across the state.
The commissioner gave this assurance in Gombe on Saturday while addressing senior police officers.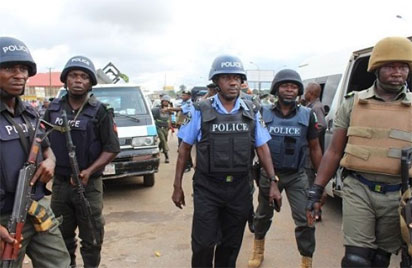 "We assure the people of Gombe State that the police are ready to protect lives and property and ensure that they celebrate in peace," he said.
Olukolu called on the public to continue to assist security agents by providing useful information that could lead to the arrest of criminals.
He disclosed that no fewer than 150 criminals were arrested and charged to court for committing various offences in the last three months.
According to him, the state now witness low criminal activities as a result of the support and cooperation of all stakeholders in crime prevention and control.
"We have strengthened our machinery for the provision of security in the protection of lives and property.
"The police will not leave any stone unturned in a bid to sustain the prevailing peace in the state.
"We appeal to the people of the state to assist the police by providing us useful and genuine information to enable the command  apprehend criminals," he said.
He lauded the State Government, emirs and community leaders for their constant support in ensuring that lives and property are protected.
NAN