The Deputy President of the Senate, Ike Ekweremadu, has said a united Nigeria where every citizen can actualise his or her potential in any part of the country irrespective of his or her ethnic or religious background is possible.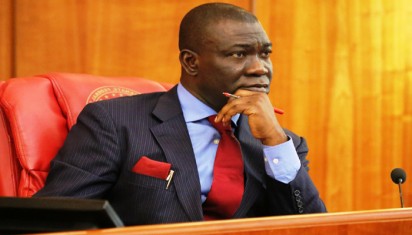 Ekweremadu spoke in Enugu when he was conferred with the Rotary International's 2017 Outstanding Citizen of the World Award, weekend.
He said: "I believe we can live happily together in Nigeria and everybody will have the blessings of democracy and all the economic gifts, which God has bestowed on this country.
"I reflect about how somebody from Kano can live peacefully in and possibly become the Governor of Enugu State. I also reflect on how somebody from Imo State can one day become the Governor of Sokoto State.
"I reflect on the about 350 million population of West African and how we can bring meaning to the protocol on enterprise, free movement, and residency to make the sub-region unique and prosperous."
Speaking earlier, the President of Rotary International, District 9142, Okezie Nwanjoku, said Ekweremadu earned the award through his philanthropy and efforts to better the lots of humanity.