By Jimitota Onoyume
Managing Director of Niger Delta Development Commission, NDDC, Mr Nsima Ekere, has said that the commission was set to create more jobs for youths in the region to discourage periodic protests by youths around the premises of the commission.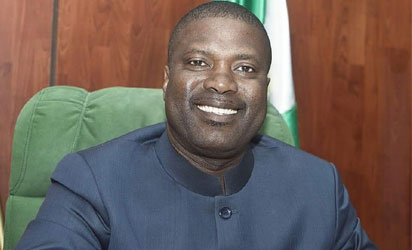 In a statement, Ekere assured that the commission will relocate to its headquarters on Eastern Byepass, Port Harcourt, Rivers State,  next year, adding that   the relocation will stand out as one of the major legacies of the current board of the commission.
He said that the Federal Government had  approved funds for the completion of the permanent  headquarters of the commission.
The Managing Director also spoke on efforts of his board to realize the mandate of the commission since it came on board.
His words: "It is very important that we do things that are sustainable. Thus, we will not relent in taking measures that will create job opportunities for our youths. Coming to demonstrate at the gates of the NDDC is no longer profitable, as we are now sticking with the policy of not negotiating with agitators, especially those that are sponsored. We need to discourage hooliganism and rascality.
"The partnership with NEXIM Bank is meant to develop the agricultural sector by boosting the entire value chain from training to planting, processing to provision of funds for setting up agricultural enterprises. We want to create an export initiative in the agricultural sector to help in the diversification of the nation's economy."
As part of the efforts to build human capacity in the Niger Delta, Ekere said  that the commission recently met the Prime Minister of Sao Tome and Principe, to discuss tapping into their excess internet bandwidth.
"Sao Tome and Principe is just 30 minutes away from Port Harcourt, so we want to tap into their excess bandwidth for the benefit of the Niger Delta people," he said.