By Henry Umoru
ABUJA—THE Attorney-General of the Federation, AGF, and Minister of Justice, Abubakar Malami, has given more insight into how a pension syndicate defrauded  the country of well over N42 billion between 2010 and 2014.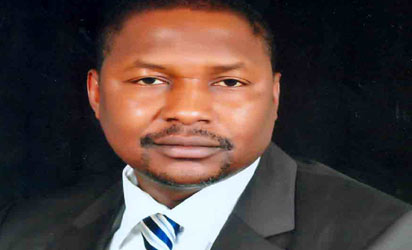 Malami's revelation  was contained in a memo he submitted to the Senate Ad-hoc Committee investigating the reinstatement and promotion of the former chairman of Presidential Task Force on Pensions, Abdulrasheed Maina, headed by the Chairman, Senate Committee on Establishment and Public Services, Senator Emmanuel Paulker, PDP, Bayelsa Central.
Following the memo, many of the officials concerned are now  jittery as many of them have started seeking transfer out of the department.
According to Malami in the memo, the office of Head of Service that was used to facilitate the fraud, had 66 separate accounts for pensioners.
According to him,  in  2014, the office usually presented    258, 000 pensioners for payment monthly, whereas the actual    figure of  pensioners stood at 141, 762, noting that in the process, the syndicate defrauded the government of billions of naira amounting to over N42 billion.
Malami noted that as a result of this discovery, many of the officials who were around during the alleged scam,  were lobbying to be transfered to other establiahments to be away from the radar of investigation, even as he revealed that the pension syndicate had serious links with the villa to the point of plotting to assassinate Maina.
The AGF assured the Senate Committee that despite the    controversy around Maina,    his office would still go after the pension thieves, noting that operatives of the Economic and Financial Crimes Commission, EFCC, were already    finalising investigation of serving officials in the office of the Head of Service of the Federation linked to the scam.
He also said the government would vigorously prosecute some of the pending cases against the pension scam suspects.
According to the AGF, some of the pending cases of the pension thieves that would be pursued very vigorously in the coming year especially the 21-count charge against Dr Sani Teidi , Omo Eric Uduesegbe and others companies before Justice Gabriel Kolawole, the 10- count charge against Abdul Moh'd and 3 other companies before Justice AFA Ademola    and 13 other similar cases.