By Olawale Ajayi
Creating a good digital marketing plan is essential for your company to gain visibility in search engines and social networks, a greater volume of web traffic and ultimately, and not least a large percentage of conversion.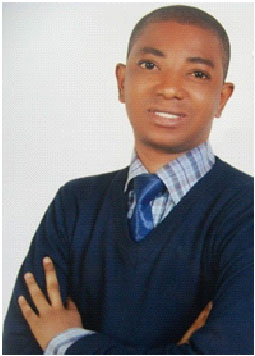 In order to draw up a good plan, you have to be methodical and to facilitate your work a little. As a result, I bring you this small checklist that starts with market analysis, creation of objectives, and implementation of the strategies that best fit your business and finally the measurement of the results. Your website is like a human, it needs regular check-up or it will become sick and if care is not taken, it will die.  We will see everything in detail as we go on.
Market Analysis
The first thing to do when considering a digital marketing strategy and the development of the digital marketing plan of your company or brand, is to know what the current and real situation of your company is. For this, the work should be divided in a SWOT analysis to know the value with certainty of where the company is so as to determine what makes the company unique and / or different.
SWOT Analysis
This is the acronym for Strengths, Weaknesses, Opportunities and Threats. In the case of a company, we must be able to clearly define these parameters since from here, we will be lay the foundations of a winning strategy. The SWOT is a key tool in a digital marketing plan, because it helps us to rethink the key factors each year. In these cases it is relatively easy to know what your strengths and weaknesses are. It is important to know what your strengths are, because it will help you to know and improve on it once identified.
The weakness of a company online is also worthy of note. It is as important, if not more important than knowing your strength. Your weaknesses will keep you on your toes and once they are identified and conquered, it is significant to start spotting future weaknesses and mending them ahead.It goes without saying that this analysis will help strengthen the strengths and fix weaknesses.
Now we move to opportunities. In the case of opportunities, it is always a bit challenging to detect where they occur and what can be done to take advantage of them; however, with the use of data analysis, one can identify this.
The threats are most of the time associated with competition when in many occasion; they really are our shadows (ourselves). This is so because while trying to compete with the threat of competition, we leave our own strengths, focus on the strengths of others (obviously but ignorantly a trap), then leaving our uniqueness unconsciously.  Fixing the threat in real sense is learning how to take the reins of our business or adapting to the changes that occur daily in the market.
Web positioning
The parameters related to web positioning are important, because they are going to tell us what level of visibility the company has in search engines (basically Google).
The most important things to be analyzed, here is a guide: Number of monthly visits received by your web page and/or blog, amount of organic traffic, keywords for which your prospective customers find you, positions that these words occupy in Google and quality and quantity of links (back links).
Analysis tools
In order to analyze this data there are a large number of both paid and free tools. The digital marketing planner can use Google Analytics tool here. With this tool you can not only know the amount of traffic you receive as a "raw" number, but a whole series of data (Gender and age bracket of your visitors, countries of residence, pages that landed them on your site and so on). This will allow you to make a good segmentation of your audience and know where and how to expend your planning energy.
The keywords for which your visitors find you can also be known with this free Search Console (formerly Google Webmaster Tools). With it you can know the position that your keywords are occupying on Search Engine, the volume of impressions and clicks that are received with those keywords as well as their CTR (click through rate). All this with the possibility of filtering by country, by type of device and by dates are among other options.
There are other paid data analysis websites that will help you analyze the quality and quantity of your links for better results and advantage. These tools will allow you to know what others are doing right that you are not aware of, and lead you in the path where too can join the train and take advantage of same, compare your data with those who already are successful . This will certainly help you a lot in your SEO strategy. It is like carrying out surgical operation on your site to diagnose what is wrong and find a way of correcting it.
Presence on social networks
Today it is impossible to draw a good digital marketing strategy without thinking about a presence on social networks. That does not mean much less that we have to be in the 400 or 500 existing social media, but quite the opposite. It's about being present only in those social networks where your potential customers really are.
To analyze the current situation of a company on social networks, one needs to take into account a number of important quantitative metrics, in this case focused on the 3 social networks that I consider most important: Facebook; Number of followers, likes, comments, shares and clicks on links. Twitter; Number of followers, favorites, mentions and responses (replies). While on Google Plus; Number of followers, share and comments, should be considered.
Qualitative metrics have more to do with the level of attraction or engagement that each publication generates on each social network. Here, it is important to note that contents are dynamically communicated, because they work differently to achieve different results on different social networking platforms.
Once you collect all the data (SWOT, web positioning and social networks), it is time to start drawing conclusions by keeping those strategies that are working, forget those that do not contribute anything positive and create new strategies that can give you greater visibility and ultimately greater conversion.