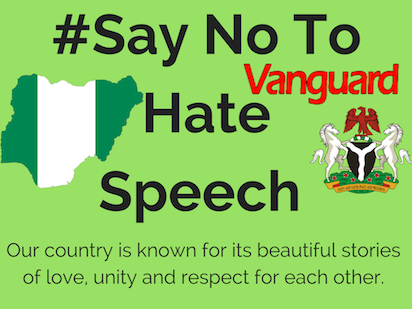 Hate Speech
By Demola Akinyemi
ILORIN—AS 2019 general elections draw closer, the National Broadcasting Commission, NBC, has warned broadcasting stations in the country against airing or broadcasting hate speeches, warning that stiff penalties await any radio or television station that indulges in such act.
NBC Managing Director, Mallam Modibbo Ishaq Kawu, said this, yesterday, in Ilorin while featuring on " Media Parliament" organised by the Kwara State council of the Nigeria Union of journalists, NUJ with the theme: ''Digitization of Broadcast: The Place of Nigeria."
Kawu said that the agency will not hesitate to clamp down on any broadcasting station that violates the ethics of broadcasting.
The NBC boss condemned the rampant cases of hate speeches and campaigns by some media organisations, adding that, "NBC is committed to engendering national peace and unity through broadcasting."
Kawu noted that hate speeches are not part of the democratic process in any civilised society, and therefore it would be checked.
Kawu said any politician worth his salt, who had delivered on his electoral promises have no business with hate speeches, warning that no broadcasting station should tolerate any hate speech in its own interest.
Kawu also disclosed plans by NBC to carry out a digital mapping of the country in January, 2018.
He said the agency has engaged the services of a foreign firm to carry out the exercise.
Kawu said the commission was working hard to create national digital economy, adding that four more states would be switched over next month.
According to him, Nigeria is doing well in its digital switch over, DSO, process among other countries in the African continent.
He also explained that the digital switch over would assist in entrenching growth of the economy and create job opportunities for the teeming youths.
Kawu added that the DSO would strengthen the nation's democracy and free press.
Earlier, the State Chairman of NUJ, Comrade Biodun Abdulkareem, said that the Media Parliament was to provide platform for journalists to interact with guests on topical issues.