INTERNATIONAL Labour Organisation, ILO's    Director-General, Guy Ryder has warned that there are still 152 million victims of child labour worldwide, and called on the international community to work together to achieve the total eradication of child labour by 2025.
In his opening address to the  IV Global Conference on the Sustained Eradication of Child Labour, Ryder acknowledged the progress made in this area in the past 20 years, but warned that there is still a long way to go to eradicate child labour in all its forms.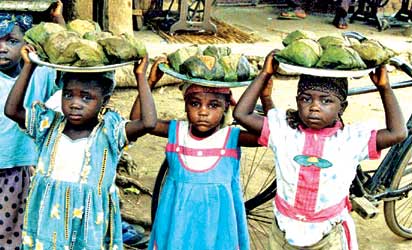 "There are still 152 million children victims of child labour, that is, almost one in 10 in the world. Of those, almost half are in hazardous work. We need to recognise that progress has been very uneven," Ryder added.
Target 8.7 of the  United Nations 2030 Agenda calls for the elimination of child labour in all its forms by 2025, and of forced labour by 2030.
According to the latest ILO estimates, there are 25 million victims of forced labour worldwide. "The goals cannot be clearer, nor can the uncomfortable reality that if we do not do more and better, we will not achieve them," Ryder warned.
According to the Director -General of the ILO, the sustained eradication of child labour requires an integrated approach that tackles the deep and systemic causes of child labour and does not focus only on treating the symptoms.
This integrated approach
includes the application of international standards related to child labour, labour market policies focused on the areas where most child labour is found – namely the rural economy and informality – social protection against poverty and insecurity, and quality universal education accessible to all.