By Juliet Ebirim
Nigerian female rap sensation Miss Miss (formerly Lil Miss Miss), known for songs like Temptation ft. Banky W, Gidi Girl Twerk, No Whine Me, to list a few, recently teamed up with Afrobeats hit artiste, Skales to give us the much anticipated visuals to her summer released single 'Whine Up'.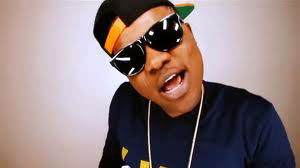 With Afrobeats currently taking over the new global sound, Miss Miss successfully infuses the catchy Afrobeat sounds and Caribbean vibes, while maintaining an international sound that cuts across all borders. This video is sure to keep you dancing with her contagious energy and energetic dance moves. Miss Miss also captures the spirit of women empowerment and feminine independence, while keeping it catchy.
With 'Whine Up' doubling as her official U.S debut single, the rapper is looking to take her game a notch higher as she courts the international market on the wave of the huge demand for African music out there at the moment.