By Sebastine Obasi
The Anioma Media Professions, AMP, a group of senior members of Nigeria's mass media establishment from Delta North Senatorial District of Delta State, has decried what it described as surreptitious moves by some entrenched interests to rubbish the integrity of Minister of State for Petroleum Resources, Dr. Ibe Kachikwu.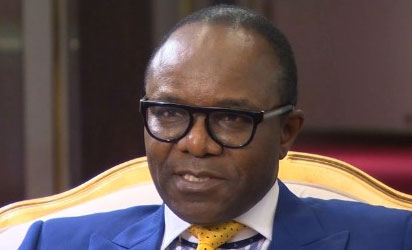 The group in a statement signed by its Publicity Secretary, Ken Ugbechie, took a swipe at the treatment being meted out to Kachikwu, a native of the region, by authorities of government concerning Kachikwu's recent leaked memo to President Muhammadu Buhari, in respect of alleged infractions byNNPC Group Managing Director, GMD, Dr. Maikanti Baru, in the award of contracts amounting to $25 million and appointments of key personnel in the Corporation.
The AMP pointed out that the development could amount to tarnishing Kachikwu's long-earned integrity and also downgrading the professionalism and brilliant contributions he brought to NNPC.
It, therefore, expressed worry over what it termed a calculated attempt by some entrenched interests to rubbish Dr Kachikwu in his capacity as Minister of State for Petroleum.