By Ola Ajayi
Ibadan—fear that Governor Abiola Ajimobi of Oyo State may use his executive powers to depose the Olubadan of Ibadanland, His Imperial Majesty, Oba Saliu Adetunji, in the on-going controversy over installation of new kings, has prompted Ibadan youths to call on President Muhammadu Buhari to prevail on the governor not to make any pronouncement that could further rupture the peace of the city.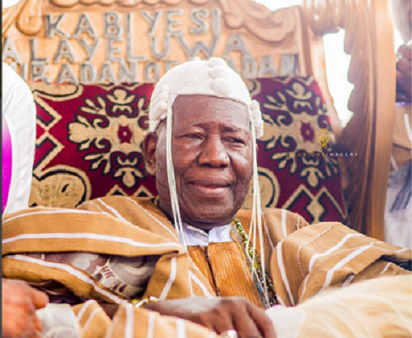 The call was made by the youths through their President, Mr Ojekunle Wasiu and General Secretary, Mr Ganiyu Kamaldeen, yesterday.
The youths, under the aegis of Integrity Youths of Ibadanland, who condemned the recent shootings at the Olubadan's palace by yet to be identified gunmen, said that they disagreed with the state government which attributed the action to hoodlums.
Instead, the Ibadan indigenes said there were clear indications that the state government had tried to cancel the conferment of chieftaincy titles by the monarch and that the aftermath of the threat was the shooting.
Describing the shooting as sacrilegious, the youths alleged that the threat by the governor was a further desecration of the traditional institution in the city.
Governor Ajimobi had said he would never be provoked to the extent of deposing the monarch who he fondly calls his father.
The governor said he would make the monarch reason that the review of the Olubadan chieftaincy declaration of 1959 and installation of the kings was not intended to rubbish the esteemed throne of Olubadan but to make the city be at par with other cities which have more than one king.
The youths added: "We consider the threat a height of insult anyone could pass on His Imperial Majesty. Olubadan, as he has not violated any law of the land that could warrant being threatened by the government.
"We, therefore, use this opportunity to call on President Muhammadu Buhari to call Governor Ajimobi to order so that the peace we have been enjoying in the city will not be breached," they said.