THE Movement for the Survival of Ogoni People, MOSOP, has described the actions of Shell in Ogoniland as an embarrassment to the civilized world and an onslaught against freedom and dignity of the human person. Publicity Secretary of MOSOP, Fegalo Nsuke made this assertion in Port Harcourt at a meeting with MOSOP coordinators and leaders, yesterday.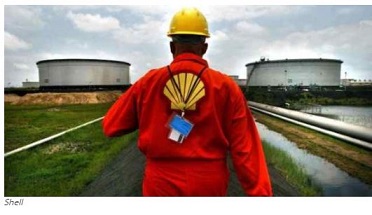 Nsuke said Shell has acted very irresponsibly in Ogoniland, sponsoring terror against the Ogoni people and aiding Nigerian soldiers to suppress the Ogoni agitation against human rights abuses.
"It is very disturbing that after we have said we do not want Shell, its agents or representatives in Ogoniland, the company continues to force itself on us. Let it be known that we reject Shell in Ogoniland and the only thing we want the company to do immediately is to fund the cleanup of its mess in Ogoni," Nsuke said.
Nsuke said Shell's attempt at jettisoning the position of the Ogoni people as documented in the "Ogoni Bill of Rights", the company's alliance with government appointed chiefs and Nigerian soldiers to repress the genuine wishes of the people are very disturbing and signal Shell's attempt to re-ignite its strategy and policy of wasting operations."