By Rosemary Onuoha
Millennials in Nigeria are far away from the insurance sector and do not understand the value and proposition of the sector based on series of research carried out on them, Mr. Remi Babalola, Chairman, Board of Directors of Law Union and Rock Insurance Plc has said.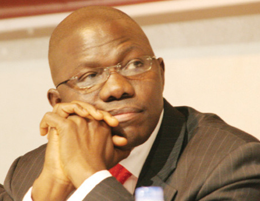 Millennials are  generation of children born between 1982 and 2002. Babalola who said this at a breakfast seminar organised by the Chartered Insurance Institute of Nigeria, CIIN, noted that   the insurance industry must embrace information and communication technology for transformation of insurance services to improve customer relationships and experiences, redefining value propositions and optimising business models and processes.
Babalola said, apart from social networking, banking is the most frequent online activity by young people. He added that insurance industry needs to embrace the strategic significance of social channels.
He stated: "We need to be where the customer is and be part of the conversation where they interact, exchange opinions and levy complaints. When millennials visit your websites, what they expect are security first, speed and availability, easy usage and simple understanding, quality contents and ability to complete transactions with little or no physical human interface.
"From the foregoing, it is safe to affirm that the millennials are either critical success or failure factor for the insurance industry both locally and globally depending on how proactive the insurance industry harnesses their positive characteristics. Proactive adaptation of their lifestyle or behaviour to innovate products by insurers to match their lifestyle needs will significantly change the landscape of the insurance industry.
"On the flip side, the lack of online presence by insurers in the digital space to actively engage the millennials may significantly undermine growth in the insurance space.
"The insurance industry should be thinking on how to capture the huge millennials market by migrating from its operators' current traditional media of engaging its customers. Any insurer not willing and prepared to explore the millennials population segment should be prepared to lose its share of the existing market. On the other hand, any insurer prepared to engage and offer varieties of innovative products that match the lifestyle of the digital natives is likely to be a market leader.