…Says it is gross violation of employees' dignity
By Victor Ahiuma-Young
ORGANISED labour, weekend, in Kaduna, faulted the introduction of "competence test" for workers and teachers especially in the public schools, describing it as "gross violation of workers' dignity"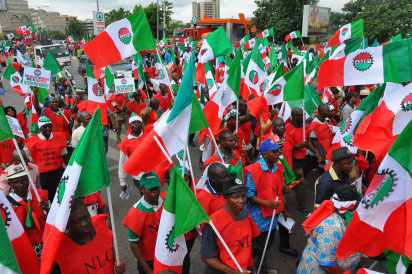 Speaking through General Secretary of the National Union of Textile, Garment and Tailoring Workers of Nigeria, NUTGWN, and member of Nigeria Labour Congress, NLC, National Executive Council, NEC, Issa Aremu at the 2017 National conference of the Committee for the Defence of Human rights, CDHR, in Kaduna, labour called on state governors to "dignify their respective workforce through capacity building, understanding and sympathy as demanded by the principles of Decent Work by International Labour Organization, ILO."
Aremu who is also the Vice President of IndustriALL Global Union, observed that the 1999 constitution guaranteed basic human and workers' rights.
He lamented that Nigerian constitutional rights were being implemented more in the breach than compliance, sighting non-payment and delayed payments of salaries and pensions as typical example of breach of right by some state governors and private employers.
According to him, it is "unacceptable and counter-productive dramatizing and criminalizing workers' skill gap when what is required is skills upgrading and skills upliftment.
"Section 34 (1) of 1999 constitution holds that every individual, including working man and woman, is entitled to respect for the dignity of his/her person. Exhibiting so-called failures of teachers or any worker during competence test violates their rights to privacy and dignity.
"It is debatable if any of the state governors can truly pass competence/governance tests by Nigerians. But we all appreciate their weaknesses.
"We even re-elect some of them, only for them to degrade the workforce through punitive examinations not necessarily capacity building for improvement and promotion."