Ella Daniels who has maintained a steady rise to stardom since she made her  debut in Nollywood, few years back has everything going for her. But the pretty actress does not believe that she has achieved so much as she would have wanted to, in a short period of her acting career.
According to her, even though becoming an actress comes with high expectations, as one of the promising actresses in Nollywood, she has weathered the storms to become what she's today. Describing her journey into the world of acting as ' exciting as it's challenging,' Ella who's currently plying her trade in Asaba,  says  the challenges she  faced  over the years remain moments of her growth and self-discovery.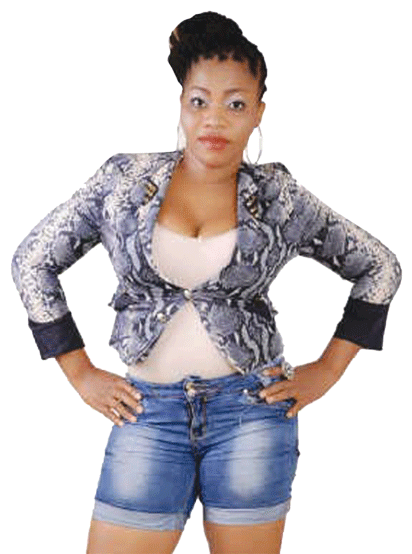 "My confidence level has so much grown that I can be on stage/set with Angelina Jolie and not be intimidated. So in a word it has been fun for me," she enthused.
Ella also admits that being an actress comes with a lot of expectations both from family and friends. "Some of the things I struggle with is when people impose on me expectations that is both stressful and inconveniencing to realize. But I have learned my lessons. I move according to my pace. Life is a single lane, everyone is in his/her own lane. Then of course, you have the pressure from men. I thank God that my principles about relationship have kept me focus," the actress said, while in a chat with HVP. On part of her body, which she considers as an asset, Ella said "I love every part of my body."
According to her, "  Every part of my body is an asset to me. I love every part of my body. I know some guys have screamed when they see my legs and laps, but then guys are always different in what they admire about girls. Some directors would put  me on set because of my legs and lips."