The Amaju Pinnick led leadership of the Nigeria Football Federation and the leadership of the Confederation of African Football, have been commended by the South-South football family for the appointment of  Dr. Peter Singabele as a member of the medical committee of CAF.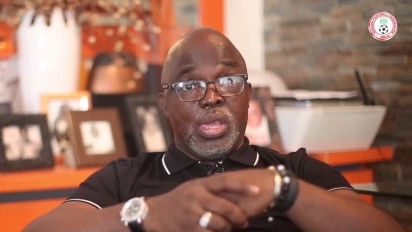 According to a release signed by the leadership of the South-South zone led by Christopher Green, the zone said the appointment of the veteran medical doctor into the prestigious medical committee goes to confirm the contributions of Dr. Singabele to the medical profession not only in Nigeria but the African continent.
While thanking the leadership of the NFF for recommending Dr. Singabele, they called on him not to let the zone down any time he is called upon to work for the continental body so as to pave way for others to also climb into such committees in the future.
The South -South zone has promised to give Dr. Singabele all the assistance he would need in being a credible and great ambassador of the zone.
Reacting to the appointment, Dr. Singabele who was a one time executive committee member of the NFF expressed joy at being found worthy to serve, promising not to let Nigeria and the NFF down.
Though admitting that the job is challenging, the one time head of service in Bayelsa State said he will work with other members of the committee to achieve success.
He specifically thanked the NFF president Amaju Pinnick for deeming him fit to serve. The 10 member medical committee of CAF has as its president Adoum Djibrine from Chad, while Algeria's Yacine Zenguini is the vice president