SCHNEIDER Electric, the global specialist in energy management and automation, has emphasised the strategic role of innovation in driving and achieving the desired transformations as well as consolidating gains in the power sector.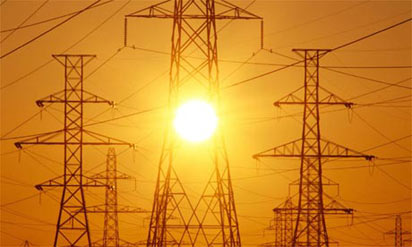 The company assured of its strategic commitment to championing innovations and ground-breaking solutions, capable of enhancing the Federal Government's efforts towards implementing the nation's power reforms.
Speaking at the Power Nigeria 2017 exhibition and conference, Regional Sales Manager for Solar Business, Schneider Electric Nigeria, Mr. Ifeanyi Odoh in a presentation titled Industrial Innovations and Access to Energy stated that the company would continue to expand the frontiers of innovation in the sector.
Mr. Odoh stated that the company remains committed to developing innovations that ensure sustainable social and economic development as well as access to energy programmes such as distribution offers, investments funds and vocational trainings.
Schneider Electric Country President, Balaji Lenka stated that: "This has been a successful event and the most attended one yet.
''We're glad key stakeholders in the African power and electricity markets can appreciate the level of innovation of our solutions and the high standards we set for the West African market in solar and across industries".