By Ifeanyi Okolie
The Lagos State Commissioner of Police, Imohimi Edgal, has vowed to stamp out residential robberies across the state through partnership with credible vigilant groups.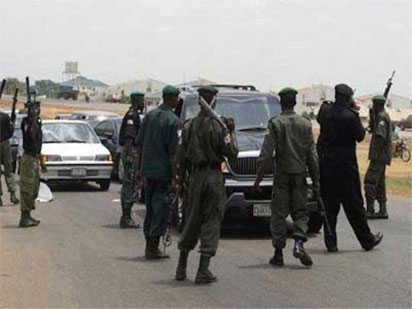 Edgal, made this vow at the weekend, during a Security Town Hall Meeting, organised by the Area G Command, Ogba.
The parley had traditional rulers, union groups, residents' associations and other stakeholders in attendance.
According to him, he has directed Divisional Police Officers, DPOs within the state, to partner with the informal security sector within their areas.
He explained that the partnership must however be in accordance with the law of the land, as no vigilant group will be allowed to bear fire arms and the  traditional rulers and members of Community Development Associations have roles to play in ensuring that members of the groups are people without criminal records.
Edgal also added that two armed policemen would be attached to these groups, while DPOs would also obtain their names, address and biometrics before deploying them to the neighborhoods.
According to him; "Community Policing is the new form of policing world over and the Lagos State Police Command has adopted it as its official way of policing. We will partner all vigilant groups to see that we achieved this. The Lagos State Police Command wants to end residential robberies around Lagos State and there is no way we can do it without the people of that community.
''I and my DPOs have brain stormed and we have decided to partner with our local vigilantes because they are more familiar with our communities than the policemen and they will provide the needed support in ending residential robberies across the state.
''Our DPOs have been instructed to go back and team up with their Baales and CDAs to set up vigilant groups to protect their communities. This would ensure quick response to distress calls."
Edgal also stated that police visibility would be increased in the state as he has ordered DPOs and Area Commanders, to ensure that Police patrol vehicles are visible on all strategic areas across the state. He also disclosed that the Command under his leadership is trying to adopt a model which would enable residents complian at any police pin-down-point nearest to them with out getting to the police station.