By Olayinka Latona
THE Redeemed Christian Church of God, RCCG, has charged Nigerian youths not to yield them-selves as tools for violent disruptions of the society, but rather be agents of nation-building.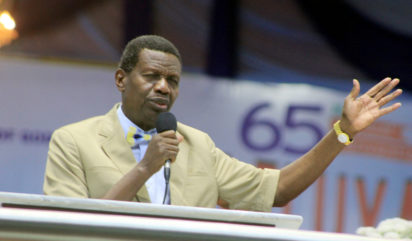 Special Assistant to the General Overseer of RCCG, on Young Adult & Youth, Pastor Peter Amenkhie-nan made the appeal while add-ressing newsmen ahead of this year's National Youth Convention of the church tagged: 'Agents of Trans-formation', scheduled for October 2-7 at the Redem-ption Camp.
Speaking through the Pastor-in-charge of Nation-al Young Adult & Youth Affairs of RCCG, Pastor Precious Akingbade, the SATGO said despite the adverse economic challen-ges confronting the coun-try, youths could still make positive impact on the country without being aggressive.
The cleric appealed to the youth to be watchful and guide against all forms of indoctrination by evil minded persons to per-petrate evil, which have negative consequences on the country and their future.
In his words: "We do not believe in aggressive agitat-ions but result-oriented ones because no system argues on result. Once you have the result, naturally it will open doors of opportunities for you.
"Current generation of youth should prove them-selves, get the result on the table and with that, con-vince the older generation that they are actually ready to take the mantle of leader-ship in our nation.
"Once you are given the opportunity, prove your worth and that will speak for you. Be diligent in the little you are doing in your corner or your space of influence and be consistent, very soon your testimony will spread, somebody will spot you and recommend you," the cleric counselled.
On the convention, Amen-khienan promised that the week-long event will feat-ure a variety of activities including entrepreneurial and empowerment semin-ars, Bible study sessions, talk shows, drama and musical pre-sentations, prayer sessions and others.
He added that each sess-ion will be anchored by seasoned speakers and lead-ers including the General Overseer, Pastor Enoch Adeboye and several capt-ains of industry.