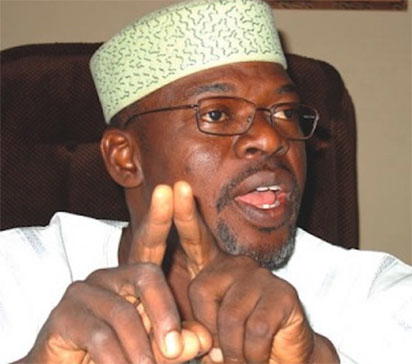 Segun Oni
Chief Segun Oni, the Deputy National Chairman (South) of the All Progressives Congress (APC) and Ekiti State Governorship Aspirant, has condemned the rising cases of human trafficking, ritual killing and rape in Nigeria.
Oni said this in a statement by his media aide, Mr Steve Alabi, in Ado-Ekiti on Sunday.
He advised all men and women of goodwill in the country to rise up and fight these evils to a standstill.
He said the fight was not for the Federal and state governments alone; religious bodies, traditional rulers and social groups had the responsibilities to bring these evil deeds to an end in our society.
The APC chieftain said that every right-thinking Nigerian should be alarmed at the rate morality was receding from the public and private conducts of an average Nigerian.
The governorship aspirant challenged fellow citizens to eschew immorality and evil behaviours so as to make the society better.
Oni who recalled his administration's efforts at giving sound education and proper upbringing to students in his first tenure as Ekiti governor, promised to institutionalise educational reforms in the state if elected as the state governor in the gubernatorial election slated for 2018.
According to him, I will redirect the focus and energy of youths from ruinous attitudes and desires to positive and edifying ambitions if elected again.
"We intend to enthrone a new social and economic order in Ekiti, whose impact on our youths will rebound to their counterparts in other states.
"We shall involve all relevant change stakeholders to drive reforms that will change our youths for the better.
"Our educational policies will go beyond turning out graduates based only on academic ability, but strive to produce graduates who will not only be epitomes of moral probity but change agents.''
Oni advised the public to be vigilant about bad and wrong behaviours and alert security agents to reduce reprehensible conducts in our society.