By Simon Ebegbulem
BENIN—GOVERNOR Godwin Obaseki of Edo State has ordered contractors handling road projects in Edo Central senatorial district of the sate to  ensure that the road projects were completed in the coming dry season to alleviate the sufferings of the people.
Obaseki gave the marching order to Skaff International Nigeria Limited and other contractors handling the road projects, during a review of the progress report at Government House, Benin City.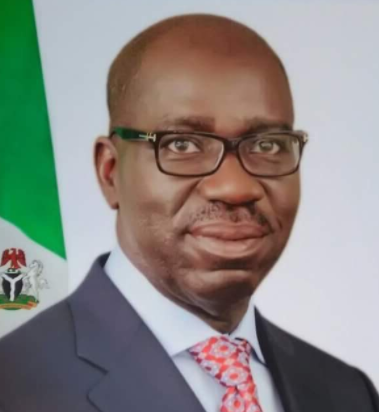 According to him, over 10 roads being reconstructed in the senatorial district which include Ekpoma-Uhumudume–Iruekpen Road, Market Road in Irua, Old Agbor Road in Uromi and Ewohimi-Okaigben Road, are crucial to the socio-economic well-being of Edo people, particularly the people in that part of the state.
He urged the contractors to take advantage of the increasing number of dry days as the rainy season is coming to an end to fast-track work on the roads in the interest of farmers and other users of the roads in the district.
Obaseki assured that future road projects would be properly timed so that most road construction works start and end in the dry season.
He lamented that the heavy rains recorded this year were wreaking havoc in several parts of the country and across the globe, and slowing down the pace of construction works in the state.
"Edo Central senatorial district has several agrarian communities that produce much of the food we eat in the state and beyond. We are worried that the evacuation of farm produce may be hampered if much pressure was not mounted on the contractors to defy the rains.
"If the roads are not fixed, truck owners will not want to put their trucks on the bad roads. This will increase the quantity of produce that will be wasted in the farms and the impact on farmers' profit will be huge."