By Tonnie Iredia
The wild jubilation which greeted the return of President Muhammadu Buhari from his long medical vacation abroad can at best be viewed from two standpoints.
First, the president's recovery shocked many people who had been made to believe through a convoluted handling of information about his health that he wouldn't make it.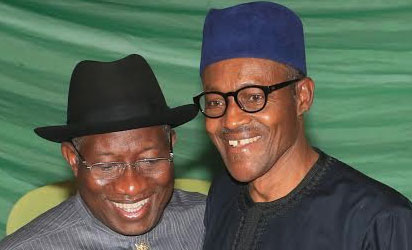 As its customary with African culture we all rejoiced with our brother who seemed to have passed through the miracle of resurrection.
Second, there are several people who believe that Buhari is the only leader as of now that can turn the nation around. His return was therefore a source of joy, hope and inspiration to many for better days ahead for Nigeria.
Amidst the celebrations of the president's return, there are still some Nigerians, may be few, who had despaired and are yet to perceive the realization of a rejuvenated country. It is hard to blame the latter considering the unfinished business of fighting insurgency and the tension arising from a resurgence of divisive tendencies embedded in hate speeches.
A friend told me the other day that he is afraid that Buhari who promised us change may not succeed. I agreed with him for a different reason which is that those looking for change are themselves not changing notwithstanding the 'change begins with me' dogma.
Many Nigerians are still doing those things that brought the nation to where it is, the best example being the conduct of politics in the country. A look at happenings across the nation shows clearly that for a long time to come, free and fair election would remain a mirage. Before the 'almighty' 2019, we shall have governorship elections in Anambra and Ekiti states.
In the case of Anambra whose D-Day is around the corner, the recurring story has been that of bewildered party primaries across political parties – how god fathers have positioned themselves to deliver their fronts and how political parties are still unable to present authenticated list of delegates.
Well, in truth it is an open secret that no party knows its members. My old neighbour used to belong to all the major parties!  Hence, our convoluted process produces bruised winners and cheated losers who would be in court for long not because they are bad losers as we often say but because it is hard to brood injustice.
The next election would be in Ekiti next year. But as at today, there is little difference between Ekiti and Anambra though there is a clear gap of about a year between their elections.
In Ekiti, incumbent governor Ayodele Fayose has reportedly erected billboards bearing his pictures and those of his deputy, Prof Olusola in which he presents his deputy as the next governor.
Following the governor's example, governorship aspirants of other parties, have also mounted billboards and banners in front of their campaign offices, on the major roads and boundaries of Ekiti with other neighbouring states  in violation of Section 99 of the electoral law which forbids premature electioneering campaigns.
At a recent stakeholders' meeting with leaders of political parties under the auspices of Inter-Party Advisory Council (IPAC), the new Resident Electoral Commissioner in the state Prof Olayinka Raji, frowned against the development reminding all that any offender convicted is liable to a maximum fine of N500,000 and a jail term at the discretion of the judge while the electoral body is empowered to remove such bill boards and campaign materials.
Of course, no one would listen to Raji and his electoral commission because as we all know, INEC, like any typical Nigerian societal institution can only bark.
If it is too early to campaign for Ekiti 2018, how do we explain all those who are already beating the gun for the 2019 presidential election?  Is there no way we can stop our professional politicians who campaign at all seasons from distracting the government of the day? Must the nation continue to fold its hands to watch politicians who are unable to play the game of politics by the rules? This is the core issue which this article addresses and our premise is that our president must move against the charlatans.
Buhari needs to take the lead by speaking against persons who are trying to turn the period of governance to that of electioneering by holding rallies in support of his own re-election in 2019.
Otherwise we would not have learnt anything from history if we repeat what we did in the past whereby some people distracted the President by publicising "millions" of Nigerians who purportedly signed signatures at different rallies in support of the re-election of former President Jonathan in 2015.
Fake rallies don't create legacies, rather it is development that does. For instance, although Jonathan hails from Bayelsa, some of his notable people are now saying "if Buhari had not come to power we wouldn't have seen most of what we are seeing today."
Those were the words of Senator Ikisikpo, an indigene of Ogbia, same local government area with Jonathan while commending President Buhari for what he has so far done for Bayelsa.
According Ikisikpo, one Bayelsan now has a license to operate a private refinery while another was given an oil block which they did not get in the past. The lesson is that if such goodwill can be spread across the nation, it would bring massive support during election just as it would benefit the people as their areas would experience some level of development.
In other words, whereas distributing amenities to many areas would develop such areas, the posture would also attract support and loyalty when most needed, while premature rallies and declarations can at best rake-in fake votes.
As Senator Shehu Sani representing Kaduna Central Senatorial District argued last Wednesday, the president should ignore the distractions by focusing on delivering the promises made to Nigerians and disallowing the diversion of public resources to political campaigns at the expense of governance.
Watching President Buhari addressing the United Nations last week, he looked strong enough to make the remaining part of his tenure eventful thereby making a mark that can give him votes for another term if he so desires. For now, it's time for improving the living conditions of Nigerians and not time for premature electioneering, rallies and public expression of loyalty.