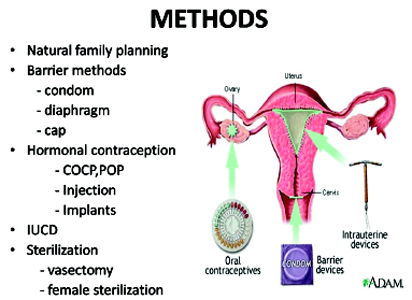 Abuja – The Federal Government is set towards achieving its goals of decreasing marternal and infant morbidity and mortality rate by ensuring that about 7.3 million women have access to family planning in the country.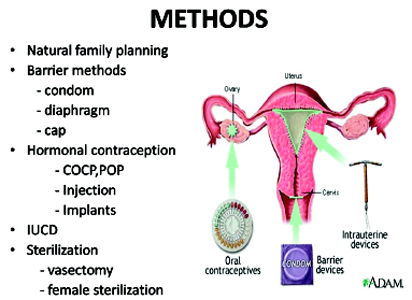 The Director, Family Health Planning, Federal Ministry of Health (FMoH), Dr Abebimpe Adebiyi, said during a news conference on Friday in Abuja sa that the campaign, would close the contraceptive gap in the country.
The FMoH plans to do this with the use of a new National Family Planning Communication Campaign.
Adebiyi noted that the fear of side effect, norms and belief, misconception among others were the major factors affecting the use of contraceptives in Nigeria.
She also said that most Nigerians did not have the basic knowledge about the importance of family planning.
"Years after the first National Family Planning Campaign was launched, Nigeria has remained stagnated.
"The significant gaps still persist between knowledge and contraceptive use thereby creating marginal shifts in unmet needs for family planning in the country," she said.
Adebiyi also said that the new campaign with " The Green dot" would serve as the official marker for public and private locations where people can obtain family planning services that are Safe, affordable and effective in Nigeria.
The Director, Media and Public Relations,FMoH, Mrs Boade Akinola, urged the media to address misconception about family planning by educating people on the effects and to promote empathy and understanding among men.
Boade also called on the media to create awareness on other likely effects of lack of family planning like the socio-economic and health issues, to push the family planning issues to the mainstream agenda.
" The media most often targets reproductive health programming at women or speak about family planning and other health issues at programs that target women.
"However, evidence shows that the decision on whether or not to adopt family planning is made by the husbands," She said.
Boade, therefore, pointed out that men needed to also be educated on how to assist their spouses.
She noted that promoting family planning is beyond profit making and it places a duty on any organisation or individual to act in the best interests of the environment in which it operates.
The new campaign has a new logo, "a green dot." it is simple, easy to describe, easy to remember and not Illustrative.(NAN)