…As Lawmaker appeals against looming strike
By Peter Duru, Makurdi
Following the plan by the organised labour to embark on an indefinite strike over backlog of unpaid salaries in Benue state, the Majority Leader of the State House of Assembly, Mr. Benjamin Adanyi has appealed to workers to jettison the action saying that "with the present economic realities even a Pope or Bishop may not be able to pay salaries in Benue."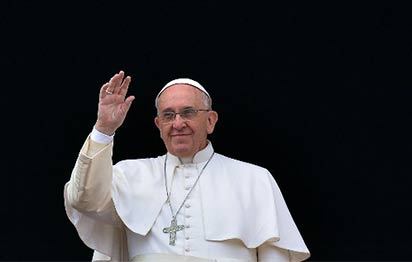 Adanyi who spoke yesterday in Makurdi was reacting to the failure of the aggrieved labour leaders to honour an invitation from the House, aimed at resolving the dispute, said the failure of the government to pay salaries was not deliberate.
The lawmaker said, "the fact of the matter is that we are faced with an over bloated workforce and issues of ghost workers in the face of a drastic fall in revenue generation and allocations to the state.
"So it is glaring for everyone to see that the government is faced with a herculean task. The fact of the matter is that neither the Governor nor the government has money and deliberately refused to pay salaries.
"it is unthinkable for anyone to suggest that, it's all mischief for anyone to think that a sitting government would willingly not pay salaries.
"But I can assure you that the government is doing everything possible to clear the backlog in no distant time but the needful will be done.
"As an Assembly we will continue to do our best to ensure that there is stability and checks in the system and with a determined executive arm, Benue would be on the pedestal of growth and steady development soon."